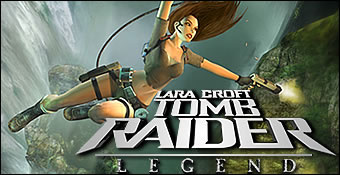 J'avais toujours regardé en avant en laissant mon passé derrière moi pour ne voir en l'avenir que des aventures palpitantes, seul moyen pour moi d'oublier qui j'étais et ce que j'avais dû subir avant de me faire un nom dans le domaine de l'archéologie musclée. Pourtant, je savais qu'un jour, tout s'arrêterait car si j'avais vaincu des sectes sataniques, des humains se croyant plus puissants que des dieux ou le terrible Seth, que pouvais-je faire contre l'inéluctable décompte qui me rapprochait de plus en plus du royaume de la Camarde ? Je suis déjà morte une fois, on m'a ressuscité pour me replonger par la suite dans un abîme sans fond dont personne ne pensait me voir ressurgir... Les fous. J'ai bravé mille dangers, mille raisons d'abandonner et il était dit que ma légende renaîtrait là où tout avait commencé. Je n'ai pas plus de pouvoirs surnaturels que d'ailes dans le dos. Je ne suis pas un ange surgi des ténèbres, je suis juste une femme et s'il faut affronter des souvenirs d'enfance qui se sont mués en sentiments haineux alors je ferai front et transpercerai de ma volonté tout assaillant qui se dressera devant moi. Je suis Lara Croft et me voici de retour.

Les cavernes et autres temples reviennent au centre de cet épisode.
Un Tomb Raider pour les attirer tous et dans l'aventure les lier. Telle pourrait être la maxime de ce Tomb Raider Legend qui arrive à point nommé pour éviter que mademoiselle Croft ne sombre dans l'oubli le plus total. Bien que L'Ange Des Ténèbres ait trouvé son public, Eidos s'est davantage fait l'écho de l'échec critique de cet opus en abandonnant Core Design au profit de Crystal Dynamics. Inutile de dire que cette nouvelle fut accueillie avec autant d'enthousiasme que de perplexité malgré la renommée de ce studio de développement. En effet, le fait d'avoir réalisé de façon brillante la série des Soul Reaver est une chose mais créer un Tomb Raider en est une autre. Pas de panique messieurs dames, ces questionnements sont légitimes et c'est pourquoi nous vous proposons un atout de choix, Toby Gard. Ce joker, subrepticement sorti de l'outre-Manche de l'éditeur, fut un bon moyen de rassurer les fans de la première heure d'autant qu'en parallèle on nous annonçait un retour aux sources synonyme d'un surplus d'exotisme et d'une d'aventure collant beaucoup mieux aux premiers Tomb Raider qu'au dernier segment en date, plus sombre et urbain, il est vrai.

Les phases contextuelles sont surtout là pour accentuer le côté cinématographique du jeu.
Récapitulons, le sieur Toby, le papa de Raziel, un retour en arrière censé nous ramener aux fondements même de la saga. Oui, la formule semble bonne sur le papier mais qu'en est-il une fois la console allumée ? Rien de moins que la matérialisation sincère et talentueuse de l'espoir de voir à nouveau Lara courir, sauter, nager et bondir telle un félidé agressif et sans pitié. La tigresse est là et bien là et avec elle le plaisir d'assister à une véritable renaissance, celle qu'on espérait tous depuis Tomb Raider IV. Bien entendu, il serait naïf de penser que le jeu est parfait de bout en bout mais comme nous le verrons plus bas, les quelques écueils émaillant la surface de Legend sont vite gommés par une vraie volonté d'aller de l'avant aussi bien dans le fond, qui exploite la mythologie Tomb Raider, que dans la forme qui est parfois indissociable du 7ème art auquel les cadrages et le dynamise de certains plans doivent beaucoup. Sur ce point, on pourra d'ailleurs s'amuser à dénicher toutes les références cinématographiques qui vont de True Lies au M:i-2 de John Woo. Mais l'influence du cinéma ne s'arrête pas à quelques hommages puisque cet épisode fait la jonction avec les deux films de Tomb Raider en utilisant la réplique exacte du manoir desdits longs-métrages. Ce choix permet à la série de se moderniser en affublant Lara de gadgets plus high-tech et surtout d'amis avec qui elle sera en relation directe tout au long de ses escapades par le biais d'un transmetteur. Pas de doute, le temps où la miss ne pouvait compter que sur elle-même est révolu et c'est maintenant en équipe qu'elle organisera ses randonnées pédestres. Au passage, on signalera également qu'on retrouve ce bon vieux Winston ainsi que le dénommé Zip (doublé par Omar) aperçu dans la dernière mission de Tomb Raider V.

Lors des gun-fights, vous pourrez faire exploser plusieurs éléments en appuyant sur le bouton adéquat.
Si on se penche sur l'aventure en elle-même, on se rend compte qu'il est désormais acquis que la série se doit d'être plus accessible. Terminées les phases de plates-formes qu'on recommençait une dizaine de fois, out les architectures complexes de niveaux, bye bye les prises de tête pour savoir quand sauvegarder. Tout a été fait dans Legend pour que le joueur soit à l'aise. Ainsi, il est quasiment impossible de manquer un saut, les énigmes peuvent être résolues plus facilement grâce à un module d'analyse (qui nous renseigne sur les objets qu'on peut pousser, tirer, etc) et le niveau de difficulté influe simplement sur notre résistance face aux balles. Le jeu gagne en intensité (le tout ressemblant parfois aux James Bond d'Electronic Arts) mais perd énormément en durée de vie puisqu'il vous faudra 8 heures pour le terminer la première fois, à moins que vous ne vous arrêtiez pour admirer les magnifiques décors qui nous feront voyager de la Bolivie au Perou, du Japon en Afrique... A ce sujet, signalons que le mélange action/aventure est bien équilibré, les gunfights démentiels (et une fois de plus très EAesques) succédant à des phases de plates-formes saupoudrées d'énigmes. Par contre, on regrettera une IA des ennemis qui va du meilleur, lorsqu'ils ramassent une de nos grenades pour nous la balancer, au pire, en ne bougeant pas d'un iota alors qu'on est a deux mètres d'eux. Cependant, ces affrontements sont parsemés d'explosions en rafale et le fait de pouvoir tirer sur plusieurs éléments du décor ou d'utiliser des armes sur pied accentue encore un peu plus le côté furieux de ces joutes. Les phases en véhicules sont également présentes mais ressemblent plus à un hommage qu'autre chose. Ainsi, seules les motos et un autre véhicule pour le moins incongru dont nous ne parlerons pas ici, sont au rendez-vous et nous donnent l'occasion d'assister à des courses-poursuites plutôt réussies bien que manquant un peu de pêche.

Le bloc : outil indispensable de toute aventurière qui désire de sortir de situations désespérées.
Revenons maintenant sur les énigmes et les phases de plates-formes. Autant vous dire tout de suite que vous ne resterez jamais bloqués plus de cinq minutes vu que la partie réflexion se résume à sa plus simple expression si vous utilisez votre module d'analyse. A part ça, je dois avouer que le level design, mettant à profit l'environnement pour concevoir des défis bien pensés, est inspiré. De plus, n'oubliez pas que votre grappin magnétique sera souvent au centre des énigmes puisque cet item vous servira à vous balancer au-dessus du vide, à tirer certains objets, à avancer, etc. Bien sûr, on retrouve toujours les blocs, ou boules, à pousser afin de bloquer ou activer des mécanismes. D'ailleurs, on saluera l'innovation à ce niveau-là puisqu'on peut maintenant manipuler ces objets à 360°. C'est un coup à prendre mais on s'y fait assez facilement. Et les plates-formes dans tout ça ? Eh bien, elles sont présentes et vous devrez une fois de plus sauter comme une diablesse pour atteindre des endroits improbables, effectuer des roulades pour éviter des lasers, grimper à des lianes, des corniches et que sais-je encore. En parlant de ça, sachez que vous pourrez réaliser ses dernières actions ou plus ou moins rapidement en tapotant sur une touche. La grosse différence avec les autres Tomb Raider est que le tout est bien plus assisté. Il est quasiment impossible de louper un saut vu qu'on nous laisse une bonne marge de manoeuvre et les phases nous demandant des réflexes surhumains ne sont plus. A leur place, on a droit à des "passages contextuels" durant lesquels il faudra appuyer au bon moment sur une touche pour ne pas finir écrasé. Dommage que le tout soit sans grand intérêt (hormis d'un point de vue visuel) et moins ingénieux que dans Resident Evil 4 où la combinaison de touches pouvait varier d'un essai à l'autre pour franchir une même séquence.

Les points de passage sont légion mais on aurait apprécié un système de sauvegarde un peu plus ingénieux.
Dans tout ça, le gameplay est bien plus souple que par le passé et si on se demande encore pourquoi Crystal Dynamics a jugé bon de laisser tomber la jauge de sprint, on a droit à une jouabilité plus ouverte, plus d'actualité qui reprend des idées de jeux comme Prince Of Persia, God Of War ou James Bond : Quitte Ou Double. La frustration vient par contre de temps de chargements longuets (de 15 à 20 secondes à chaque fois qu'on doit recommencer un passage) et d'un système de sauvegarde mal étudié. De fait, si on trouve une kyrielle de checkpoint, il est idiot d'avoir opté pour des sauvegardes se déclenchant automatiquement quand on passe à un endroit T qui peuvent induire en erreur lorsqu'on cherche son chemin en pensant être sur la bonne voie. La bonne nouvelle vient de la caméra (qu'on peut déplacer manuellement) et de la visibilité globale qui reste bonne malgré certains problèmes en intérieur où l'objectif peut se bloquer. Précisons aussi que les combats profitent d'un lock afin d'aligner plus facilement les cibles ainsi que d'icônes au-dessus d'éléments destructibles, histoire de défourailler plus facilement telle une valkyrie enragée. En outre, il est possible de profiter d'une vue rapprochée pour viser plus précisément et à l'image de PoP ou King Kong, un effet de ralenti aux teintes sépia embellira des mises à mort fort élégantes. Stylisé à l'extrême et étudié pour convenir à un large public, Tomb Raider Legend remplit son office en recentrant le débat autour d'une ambiance aventureuse tout en offrant quelques morceaux de bravoure à la belle anglaise. On appréciera ou non la facilité d'ensemble ainsi que les quelques ellipses narratives ou de progression mais au final, c'est bel et bien la détermination des développeurs à aller de l'avant qui ressort le plus et rien que pour ça, le titre de Crystal mérite le respect.