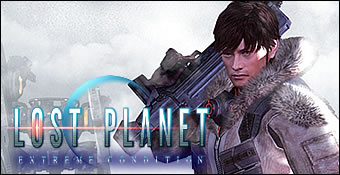 Malgré son nom barbare, la planète E.D.N. III est la nouvelle oasis de la race humaine. Qu'importe ses plaines arctiques et ses reliefs volcaniques, il y a de la vie et de l'énergie là-dessus, donc, biologiquement, il y a de l'espoir. Non moins barbare, l'appellation Akrid désigne les locaux en question, lointains cousins de nos insectes, dans une version plus volumineuse, plus décharnée et cent fois plus violente. Ils représentent à la fois la mort, après avoir fait capoter une première tentative de colonisation, et la vie, puisqu'ils contiennent en eux un suc énergétique d'une puissance nouvelle, qui attise évidemment l'appétit des colons. Malgré la déroute initiale, les hommes ont légèrement repris le dessus avec l'introduction des Vital Suits (VS), des mechas parfaitement adaptés au combat en condition extrême. La colonisation, et la recherche autour de la substance énergétique, ne pourra être réactivée qu'après la sécurisation des zones d'habitation, laquelle semble en bonne voie. Mais tous les Akrids ne sont pas encore sortis de terre, et l'homme, manifestement pas unifié sous une seule bannière, devra aussi régler ses propres problèmes. Wayne, notre héros, aussi un des soldats de l'armée régulière, va en faire l'expérience. Séparé de son corps militaire après avoir vu son père mourir pendant l'attaque d'un colosse Akrid, le Green Eye, il s'apprête désormais à le venger. Voilà le lancement d'une campagne solo de 11 stages servie par un scénario qui, malheureusement, est loin de répondre aux légitimes attentes inspirées par ce point de départ excitant. S'il y avait la possibilité d'en tirer de la SF qui vous prend au corps, percutante à la Aliens ou biblique à la Dune, Capcom s'est contenté d'une trame très classique et platement mise en scène. Ca ne manque certes pas de révélations, toutes axées en fin de compte sur la monstrueuse première sortie du Green Eye. Mais l'intérêt de cet imbroglio au message politico-écologique finalement des plus banals s'émiette rapidement avec des cut-scenes assez statiques et des dialogues très limités. Capcom a encore bien des difficultés à faire vivre ses histoires, c'était aussi un défaut flagrant dans la seconde partie de Dead Rising.

Avec certains boss, pas la peine de continuer si vous n'avez pas de VS sous la main.
On attendait moins L.P. pour son intrigue que pour ses sensations ludiques. Et là, pas de déception ou presque. Tous les éléments de gameplay qui furent appréciés lors de la démo et la preview continuent à procurer un plaisir immédiat et viscéral. Lost Planet ne s'inscrit pas dans le sillon simili tactique d'un Gears Of War ou d'un GRAW, et revient à des valeurs beaucoup plus bourrines et décomplexés du jeu d'action. Tout est conçu dans cette intention. D'abord par la prise en main qui privilégie le mouvement. Wayne a la faculté de se tourner à 90° d'une volte immédiate. Son grappin, très Batman dans l'âme, lui permet de s'accrocher à une surface verticale proche et de s'y propulser. Cela concerne aussi bien le décor comme la bonne moitié des ennemis. En se laissant tomber le long d'un parapet, l'homme se fixe automatiquement en rappel au rebord. Bien sûr, il garde en toutes circonstances une main libre pour continuer à tirer. Un point important quand il se propulse vers une surface : il ne fait qu'y prendre appui pour effectuer un saut. Le mouvement, toujours, sans trêve possible. Un précepte fortifié par le lien qui unit énergie thermique et santé du héros. Par -300° à l'ombre, même les anoraks en poils de léopard qui recouvrent les colons d'E.D.N. III ne suffisent pas à maintenir leurs organismes suffisamment au chaud. Heureusement, Wayne possède de son côté un "harmoniser", capteur d'énergie thermique (th-én), qui permet aussi, au besoin, de remonter sa santé. L'appareil n'est cependant pas capable de retenir un niveau d'énergie constant, et celui-ci baisse donc inexorablement. Pour le maintenir à un volume conséquent, il faut récupérer du T-én sur les Akrids tués, certains réservoirs naturels artificiels, et activer des bornes thermiques disséminées çà et là. Ce procédé régit un peu toute l'exagération dont peut faire preuve le gameplay puisqu'il offre à Wayne une résistance hors du commun tant que la barre de th-én n'est pas trop entamée, en même temps qu'il incite à une brutalité permanente.

Et très bientôt, il n'aura plus le droit de faire ça dans les lieux publics...
Et celle-ci ne pourrait être aussi jouissive sans l'armement mis à disposition. On a rarement profité d'une puissance de feu aussi furieuse. L'arsenal, une dizaine de solutions mortelles, part de la simple mitraillette jusqu'à un canon à laser multilock en passant par du lance-roquettes et de la gatling. La moitié des armes est tellement lourde et volumineuse que Wayne les porte avec ses deux bras, non sans quelques pertes de vélocité. Ces gros cracheurs de feu ne peuvent d'ailleurs être rechargés qu'à l'arrêt mais sont les seuls à contrer efficacement les mechas ennemis et les Akrids les plus mastocs. Sauf si vous disposez vous-même d'un VS. Inutile de blablater des heures sur ces Labors : ils sont tout bonnement formidables. Alors que des Armored Core ou des Gundam cherchent encore la formule miracle, Lost Planet pourrait presque n'être "que" le meilleur jeu de mecha arcade au monde. Proche de la dizaine, les différents types de VS peuvent, selon leurs capacités, flotter un court instant, strafer agilement, se propulser en altitude, ou se transformer, au choix, en moto des neiges, excavateur de mines ou pod aérien. Autre idée brillante : la possibilité, lorsque l'on est à pied, de prendre directement sur l'engin les armes logées dans les deux compartiments latéraux. Bien sûr, l'inverse est aussi réalisable et on s'assurera de bien installer la combinaison la plus bourrine à disposition avant de prendre la route. Cette perméabilité s'étend même jusqu'à pouvoir prendre directement les armes au sol. Totalement surréaliste, certes, mais on en est plus à ça près. La prise en main d'un VS est aussi dynamique que le reste, et seule la récupération d'une arme au sol, justement, peut poser quelques soucis. Il s'agit de positionner son engin par rapport à l'item de manière à choisir quel panneau latéral équiper. Pour faire un premier point, la seule véritable faiblesse des commandes est l'accroupi et l'esquive avec Wayne, déclenchables tous deux avec le bouton du stick droit. Une mauvaise idée, pas franchement maniable, on préfère à ce compte-là utiliser le saut simple pour éviter les tirs.

Je resserre mon étreinte !
Avec de tels outils, vous comprenez que Lost Planet a des arguments plus militaires que le moindre shoot 3D. Et en effet, c'est la guerre là-dedans. Un chaos absolu, très proche de la Guerre Des Mondes, soutenu par d'extraordinaires SFX, des animations percutantes et un environnement imposant, qui pompe certes pas mal sur Stars Wars (Hott et Mustafar). On s'en prend littéralement plein la tronche, les deux tiers du jeu n'étant qu'une succession de climax traumatisants de violence. Le reste, ce sont les séquences face aux différentes factions humaines. L'IA de ces ennemis est une calamité, et leur adversité quasiment nulle. Capcom s'est rabattu sur l'abondance, ce qui contraint de toute manière à se la jouer gros bras, mais le frisson de plaisir n'est pas là. Le contraste avec les VS ennemis et plus particulièrement les Akrids est énorme. Il n'y a pourtant pas la moindre trace d'intelligence dans ces bestioles dont vous devez repérer et percer violemment la poche de th-én pour les abattre. Mais de leur sauvagerie, de leur comportement de chasse en groupe, de leurs gestuelles cinglantes et frénétiques, naît bien souvent chez le joueur un sentiment d'impuissance désarmant. Une telle "émotion" n'est pas sans rappeler les premières frousses procurées par les grosses bébêtes affreuses du cinéma, de King Kong en passant par Jurassic Park. Un sentiment que se chargent d'hisser vers des sommets insoupçonnés les boss Akrids, disposés de manière assez irrégulière sur le parcours du joueur. Entre parenthèse, cette structure assez anarchique est d'ailleurs très heureuse tant le level design s'avère bourré de répétitions et de facilités. Mais c'est surtout dans ces séquences que le titre atteint la limite du spectacle guerrier dantesque. Mémorables, ces feux d'artifices épiques atteignent aussi fréquemment le grand n'importe quoi. Bourlingué par 20 souffles explosifs et 10 tremblements de terre à la minute, constamment agressé par les multiples assesseurs du boss, noyé sous un flot constant de fumée opaque et d'éclats lumineux aveuglants, le joueur subit davantage les évènements qu'autre chose. Et le jeu de devenir alors véritablement hardcore et douloureux au-delà du raisonnable. Il y a, à certains moments de Lost Planet, une trop grande part d'aléatoire et d'illisibilité. Tout l'art du dosage... Malgré tout, le mode solo Lost Planet possède sur ses dix heures de jeu intenses tant d'instants de grâce parfaitement jouables pour que l'on n'incline pas au moins un genou devant le travail accompli.

En guise de conclusion, à ce test, je vous donne tous rendez-vous sur ce live !
Le versant multi sur le Live mérite bien son paragraphe. Après quelques heures d'essai, tandis que les joueurs américains et européens commencent à rejoindre les killers japonais, le bilan est des plus positifs. Techniquement déjà, beau redressement de la situation par rapport à la démo. La navigation entre les lobbys est efficace, la possibilité de recommencer sur la même partie est très confortable et il n'y a presque aucun lag à signaler. Les modes ne sont pas originaux pour un sou, mais c'est le gameplay même du titre, les VS, les possibilités de déplacements, qui dynamisent totalement les parties. Dommage que le nombre de cartes soit si bas (8 pour la version standard). On se console pas mal avec des levels design bien pensés et perméables, certaines cartes étant même jouées autour du snipe ! Des problèmes tout de même avec le respawn, bien mal géré, et certains VS, comme le modèle "araignée", un peu trop puissant. Gageons que Capcom effectuera un service après-vente potable, ce mode multi a le potentiel pour déplacer les fraggeurs de Gears Of War ou RS : Las Vegas.