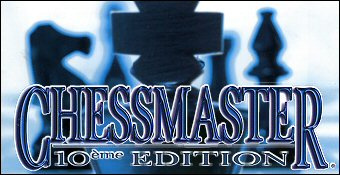 Chessmaster s'est depuis longtemps installé comme référence parmi les jeux d'échecs grand public sur PC et consoles. Cette dixième édition ne déroge pas à la règle, en reprenant les modes de jeu qui ont fait le succès de la série. Au sommaire :

Très bonne visibilité en 2D.
L'Académie : Chessmaster propose des outils d'apprentissage très conviviaux, préparés par le MI (Maître International) Joshua Waitzkin (Elo 2464 quand même). Que vous soyez un joueur débutant, intermédiaire ou confirmé, Chessmaster offre un large choix de leçons pour faire progresser votre niveau : des tutoriaux couvrant tous les aspects du jeu, des exercices et problèmes pour mettre en application ce que vous avez appris, des tests mettant votre force à l'épreuve... Rien de bien nouveau par rapport à Chessmaster 9000, mais toujours aussi intelligemment présenté. Le module consacré aux ouvertures est assez remarquable. Les ouvertures aux échecs sont capitales. Elles ont été étudiées et théorisées depuis des centaines d'années. La bibliothèque d'ouvertures de Chessmaster comprend plus de 2.200 variantes que vous pouvez travailler à loisir. Cette bibliothèque fait figure de référence encyclopédique. Les informations sur les clés d'ouvertures sont très bonnes et poussées jusqu'au 15ème voire 20ème coup suivant les variantes !
Le mode "entraînement" permet de jouer tout de suite, avec les Blancs, contre un adversaire choisi au hazard parmi les dizaines de profils pré-définis par Chessmaster. Ce mode améliore vos compétences de jeu en analysant a posteriori la partie à l'aide du module de réflexion (le Mentor). Ses conseils seront précieux pour vos futurs tournois. A noter que ce mode autorise l'annulation de coups ; pratique pour revenir en arrière après une gaffe magistrale.

Style BD pour les tout petits.
Partie notée, ou jouer "pour de vrai" contre The King, le moteur de "réflexion" de Chessmaster. Ce mode de jeu qui essaie de reproduire aussi fidèlement que possible la véritable expérience des compétitions d'échecs, est destiné aux joueurs les plus confirmés... et sans l'aide des conseils du Mentor cette fois. Chessmaster vous octroie une évaluation de départ, qui n'est qu'une estimation sommaire de votre niveau. Plus vous jouerez de parties notées, plus votre évaluation s'affinera et deviendra significative. Proposé dans une nouvelle version, The King vaut dans les 2600/2650 points Elo. Chessmaster 10ème Edition gagne donc 150 à 200 points Elo par rapport à la version 9000. Une prouesse à ce niveau de jeu, qui classerait Chessmaster 10 dans les 100 meilleurs joueurs mondiaux... s'il était humain. Dans ce mode de jeu chaque victoire et chaque défaite influent sur votre évaluation personnelle.
A la fin de chaque partie, Chessmaster affiche des statistiques très détaillées sur la partie : ouverture utilisée (avec le code ECO pour les connaisseurs, système de classification universel des ouvertures), erreur majeure, graphique style "courbe boursière" où la force (qualité) de chaque coup (noirs et blancs) est représentée sous forme de points reliés entre eux. On visualise ainsi le moment précis où la courbe chutte (en cas de "gaffe"), ou grimpe (en cas de coup génialissime... dont je n'ai que trop rarement trouvé de secret).
Le module d'analyse de partie postmortem est des plus sommaire. Malgré la profondeur de calcul des variantes, Chessmaster se contente de n'indiquer que les gaffes du joueur. Les erreurs moins grossières sont purement et simplement "oubliées" par le module d'analyse. Décevant. Vous pouvez également configurer une position de départ particulière et utiliser Chessmaster pour trouver la solution d'un problème ou reproduire une position célèbre et voir si vous la joueriez comme un Grand Maître.
Mais que diriez-vous de disputer un tournoi ? Ce mode propose une série de tournois de forces et de difficultés croissantes, vous permettant de tester votre niveau dans un environnement de compétition. Avec plus de 50 tournois au total, et la possibilité d'en créer de nouveaux en choisissant ses adversaires ; pratique pour simuler un tournoi de niveau 1800 Elo, 2000, 2200...

C'est pas la foule sur le jeu en ligne.
Le mode base de données reste "limité". Seulement 530.000 parties de Grands Maîtres, avec des possibilités de recherche de type "qui-quand-où", par joueur, par ouverture, par position. On pourra bien sûr enrichir cette base de données avec de nouvelles parties grâce à l'import/export au format standard PGN, mais sans pouvoir atteindre les méga-bases de plusieurs millions de parties. En effet le format Chessmaster est extrêmement lent... Impossible donc de réaliser des recherches de variantes ou de positions sur de très grosses bases de données... à moins de patienter gentiment 30 minutes avant d'obtenir les premiers résultats.
Autre mode qui n'a quasiment pas évolué depuis la précédente version : le jeu en ligne. Et toujours aussi peu de joueurs présents sur le serveur Chessmaster ; à peine une quinzaine en moyenne, et d'un niveau Elo avoisinant les 1200 points. Autant dire qu'on est loin des 1000 à 1500 joueurs prêts à en découdre 24h/24h sur les serveurs spécialisés... et incompatibles Chessmaster.

L'étude des ouvertures : capitale pour gagner.
Mais la véritable révolution de Chessmaster 10ème Edition, outre son niveau de jeu exceptionnel, se situe dans son interface, beaucoup plus simple à prendre en main et très intuitive. Adieu l'usine à gaz qu'était devenu Chessmaster 9000. Ici, chaque mode de jeu est accessible en 2 ou 3 clics maximum, et l'utilisation du bouton droit de la souris est enfin possible dans de bonnes conditions quel que soit le mode de jeu actif. La partie graphique est aussi améliorée, du classique et fortement recommandé style 2D noir et blanc aux 30 jeux de pièces 3D dont certains animés ; une première dans la série Chessmaster. Mais grosse bécane indispensable pour voir valser Roi et Dame en 3D :)