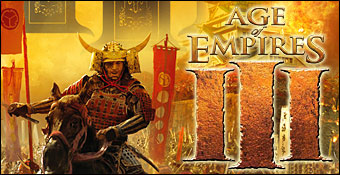 D'ailleurs, je ne vais pas m'étendre sur ce gameplay maintenant bien connu, pour cela je vous renvoie au test du jeu original. On en retrouve l'essentiel dans The Asian Dynasties, comme le principe des cartes à jouer en fonction des gains d'expérience. Passons plutôt en revue les quelques nouveautés que ne manque pas d'apporter cette extension. Tout d'abord, les merveilles sont de retour, et elles sont indispensables car elles servent tout simplement à passer à l'âge suivant (en plus de conférer des bonus intéressants une fois construites). On peut ainsi bâtir un somptueux temple, ou une statue géante à la gloire de Bouddha. Puisqu'on est dans les nouveaux bâtiments, le consulat fait aussi une apparition remarquée. Il sert à sceller des alliances avec d'autres peuples, et permet de recruter des mercenaires moyennant de l'export, la nouvelle ressource du jeu.

La capitale japonaise et les cartes disponibles.
Et c'est à-peu-près tout. Le reste des nouveautés, il faut les chercher dans les trois civilisations inédites, qui disposent chacune de leurs unités et règles spécifiques. On trouve ainsi les Japonais, les Chinois et les Indiens. Pas de Mongols, c'est bien dommage, c'est un de mes peuples asiatiques favoris. Les joueurs d'Age of Empires 2 se souviennent d'ailleurs encore avec émotion de la campagne de Gengis Khan et de sa terrible cavalerie. En mode solo, on commence par la campagne nipponne. En l'an de grâce 1600, on incarne Kichiro, chargé d'aider son maître Tokugawa Ieyasu à devenir shogun, c'est-à-dire à régner sur le Japon. Ce sera aussi l'occasion pour notre jeune héros de mettre à l'épreuve sa loyauté et de découvrir la vérité sur ses origines. Cette campagne fait la part belle aux sièges, que ce soit en position d'assaillant ou de défenseur, avec en point d'orgue la bataille de Sekigahara.

Ces deux merveilles m'ont permis d'atteindre l'âge industriel.
Ensuite, on s'éloignera un peu de la réalité historique avec la campagne chinoise, qui nous fera débarquer en Amérique dès 1421 grâce à d'immenses navires ! Mais après tout, les Vikings avaient déjà mis un pied sur le nouveau continent autour de l'an mille, alors pourquoi pas... C'est en tout cas un bon prétexte pour aller se frotter aux Aztèques avec la puissance de feu chinoise, c'est le cas de le dire puisqu'on aura notamment des lance-flammes, ou des mortiers redoutables contre les constructions adverses. Les héros de cette armée ne sont pas en reste : Lao Chen pourra terrasser l'infanterie ennemie au corps-à-corps d'un puissant uppercut, tandis que Huang lancera des bombes.

Semer le chaos en ville avec ces éléphants fait partie des bons moments de la campagne indienne.
Enfin, la dernière campagne revient au réalisme historique avec la révolte des Cipayes, ces soldats indiens qui se sont retournés contre leur maître anglais de la Compagnie des Indes en 1857. On commence donc avec un jeune lieutenant Nanib qui combat côté britannique pour mater la révolte, avant de prendre le parti des Indiens dans un scénario hélas trop prévisible. Mais les troupes indiennes sont vraiment plaisantes à manier, avec leurs tireurs d'élite, leurs chameaux et leurs éléphants. Cette campagne est aussi l'occasion de sortir un peu des sentiers battus grâce à quelques missions plus originales que la moyenne, comme celle où il faudra libérer le Shah en semant la panique en ville grâce à quelques pachydermes effrayés. Malheureusement, ce bon moment marquera presque la fin de cette dernière campagne. Car avec quinze missions seulement au total, le solo se boucle un peu trop rapidement. Heureusement que le multi est là pour rallonger la sauce.
Le jeu est donc un peu court, mais également plus très beau, le passage du temps ayant laissé ses traces. Enfin, impossible de ne pas noter les défauts récurrents de pathfinding. Malgré tout, The Asian Dynasties reste une extension correcte qui parvient à renouveler intelligemment le gameplay, et donc l'intérêt du titre. Alors elle devrait tout de même combler les fans grâce à son nouveau contenu.