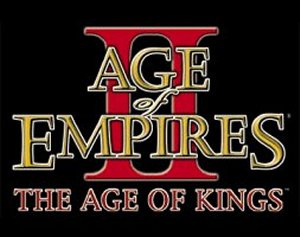 Pfiou ! S'attaquer à un jeu aussi vaste et énorme que Age of Empires 2 n'est pas une mince affaire et la taille du manuel dégoûterait n'importe quel bibliothécaire endurci. Mais bon ! A jeuxvideo.com on est pas des feignasses et vu mon souvenir exalté du premier volet, je ne manquerai ça pour rien au monde :)
Sur le fond, Age of Empires 2 garde le même aspect visuel que son antique prédécesseur, une vue en isométrique et des unités grosses, très grosses. A priori, on est un peu déçu car les changements sont loin de sauter au visage mais dès que l'on commence un tantinet à rentrer dans le jeu, on appréhende rapidement la somme de travail qu'Ensemble Studios a apporté à sa nouvelle mouture.
Pour commencer, on a maintenant 13 races à notre disposition : Francs, Celtes, Japonais, Turcs, Byzantins, Mongoles etc. Chaque race a maintenant ses propres qualités et faiblesses économiques ou militaires et ont chacune une unité unique spéciale. De plus, les races n'ont pas accès aux technologies de la même façon, ce qui apporte encore plus de changements au niveau des stratégies à long terme.

Le principe de fonctionnement reste le même dans Age of Empires 2 puisque vous devez collecter des ressources (or, bois, pierre et nourriture) qui vous permettront d'acheter des unités mais aussi de nouvelles technologies donc de nouvelles unités etc. Au final, vous devrez toujours lancer votre gros tas de soldats sur la base ennemie afin de l'anéantir, surtout en mode solo. Les unités de combat restent aussi dans la continuité en se basant sur 4 types précis : infanterie, archer, cavalerie et engin de siège. De ces quatre types d'unité découlent des différents stades d'avancement et de perfectionnement que vous obtiendrez en fonction de certains facteurs. Ces facteurs sont par exemple la chronologie des technologies prédéterminée et logique mais aussi les 4 grands "âges" qui font faire des bonds technologiques aux civilisations vous faisant grosso modo passer du moyen-âge à l'époque impériale. Déjà utilisés dans l'épisode précédent, ces aspects ont été optimisés par une pléthore de technologies et d'upgrades pour vos unités, les améliorant sans cesse. Ces "upgrades" ont carrément été multipliés et concernent aussi beaucoup plus dans cet épisode l'aspect gestion économique et la rentabilité. Ainsi, la recherche de hache spécialisée augmentera de 20 pour-cent votre vitesse pour couper du bois ou encore vous pourrez apprendre à vos villageois comment saper, les rendant alors très utiles lors des sièges. C'est assez rare d'avoir des péons intéressants au combat... :)
Dans la myriade de nouveautés rajoutées, on peut aussi parler du fait de pouvoir mettre des unités à l'intérieur de certains bâtiments, les rendant plus difficiles à détruire. Autre option, une cloche est maintenant disponible dans l'interface pour demander à tous vos villageois d'aller se cacher dans le plus proche bâtiment ! C'est une nouveauté capitale quand je pense à toutes les fois où quelques vils éclaireurs me décimaient mes gentils paysans sans que ceux-ci ne pensent même à fuir...

L'aspect économique a réellement été renforcé pour devenir une partie intégrante du jeu et surtout, de la victoire. Les routes commerciales, les trahisons, les échanges de ressources sont tout autant d'atouts et de possibilités. Il vous faudra d'ailleurs faire très attention à cet aspect car l'espionnage peut être monnaie courante dans Age of Empires 2. Exemple, vous pourrez voir la carte de l'autre grâce aux yeux de paysans espions : technique très chère à mettre en place mais gratifiante. Ceci m'amène à une unité très améliorée de Age of Empires 2, le moine. Construite dans le monastère, il sera capable de guérir, ce qui le rend déjà très appréciable, mais aussi de convertir des unités ennemies et des bâtiments adverses. A mon avis, des techniques destructrices séviront bientôt sur le Net en utilisant des stratégies basées sur cette "nouvelle" unité.

Graphiquement, Age of Empires 2 n'a pas subi de lifting complet mais a gagné encore en précision et en luxe de détails. Oiseaux, animaux sauvages, quasiment tout est animé dans des décors encore plus grandioses et dans 15 environnements. Les reliefs sont d'autant mieux faits qu'ils agissent visuellement sur vos unités mais aussi dans le jeu, donnant un bonus d'attaque aux unités surélevées. Chaque bâtiment est d'une finesse inouïe et quelquefois vraiment énorme. Vous n'aurez qu'à voir votre premier château pour vous en convaincre. De plus, AOE2 reste comme son aîné, c'est-à-dire très maniable et fluide sans demander une trop grosse configuration de PC.

Mais AOE2 ne serait rien sans sa part de combats de masse... :) Le système est maintenant tout à fait comparable à ce qui se fait de mieux en la matière (Homeworld) en proposant toutes les options comme la sélection de groupe, par type d'unité, enlever et ajouter rapidement des unités à un groupe etc. Mais en plus, des techniques avancées sont accessibles et permettent de vous donner encore plus de chances lors des affrontements. En tout 4 formations préétablies et vous pourrez même créer vos propres formations. Pour aller encore plus loin, vos groupes possèdent maintenant un caractère de combat : neutre, agressif ou défensif qui leur donne des notions d'intelligence. Au final, les combats sont assez équilibrés car le plus souvent chaque type d'unité bat facilement un autre type mais se fera tuer par un troisième, vous forçant à avoir tous les types en permanence avec vous. Ainsi, on s'éloigne un peu du gros jeu bourrin encore à la mode où on balance ces 300 chevaliers fraîchement conçus à l'attaque du château ennemi et c'est tant mieux ! Et comme en plus les unités sont dotées d'une animation fluide, précise et jolie, que demander de plus ?
Pour les modes de jeu, AOE2 en propose 4. Le premier est un mode campagne très scénarisé et utilisant en tout 5 races. Dans ces 5 campagnes, une correspond à un tutorial très bien fait mais ne représente pas véritablement un challenge, ce qui ramène le nombre réel des campagnes à 4. Ces campagnes sont toujours centrées sur un moment de l'histoire d'une civilisation et surtout sur un de ses personnages de légende : Jeanne D'Arc, William Wallace, Gengis Khan etc. Assez bien conçues même si on aurait préféré avoir des scènes plutôt que des textes entre les missions, ces campagnes sont agréables mais on reste un peu sur notre faim. Les 3 autres modes sont eux bien plus orientés multijoueurs : Régicide qui consiste à protéger votre camp et son Roi contre les attaques, Combat à mort qui est un simple deathmatch géant commençant les caisses remplies à rabord de ressources histoire d'en arriver plus vite aux combats et enfin, le mode carte aléatoire qui vous mènera dans une bataille des plus classiques. Tous ces modes sont bien sûr entièrement paramétrables selon vos désirs.
Dans les plus, AOE2 vous donne en prime un éditeur de niveaux assez bien fait et permettant de créer de véritables campagnes pour vos parties réseau. Une tripotée de cartes sont déjà téléchargeables sur tout un tas de sites, ce qui amplifiera encore le phénomène. Pour finir, même si la documentation est grosse, elle est vraiment détaillée et claire et un petit dépliant en couleur reprend toutes les informations importantes du jeu, bien vu ! :)